Applause, Applause!


Club and District Awards Celebrate Ardy's Year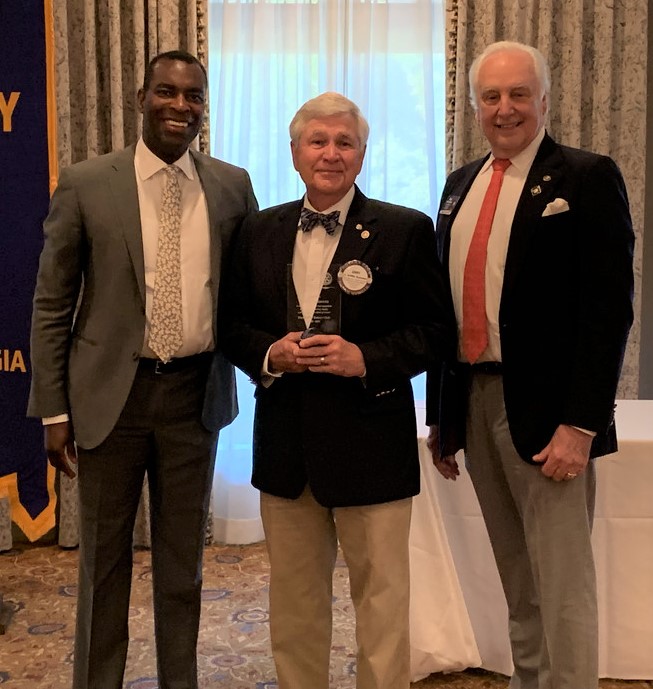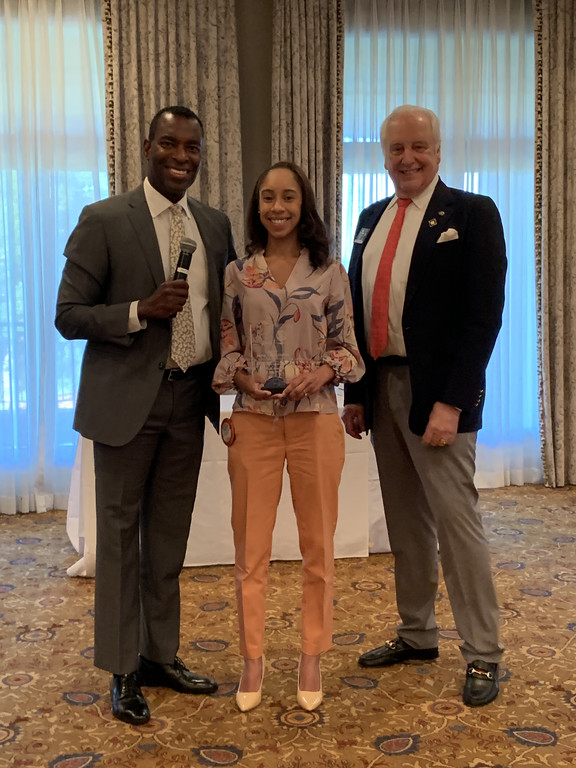 Recognizing Our Club Members at Year-End

At our end of the year event, President Ardy recognized Griff Ransom as Rotarian of the Year - an award well deserved just on the basis of his work as our Sargeant-at-Arms ... rising to the challenges of new meeting places and Zoom meetings while still helping us make a difference in the community. Ardy recognized Peyton Adkins Graham as our Rookie of the Year, for her dedication to projects and work on Facebook! Ardy also recognized several club members with David Baker awards, in honor of our founding Rotarian:

Cathie Brumfield - for unselfish dedication, generosity and support to our club - supporting the treasurer's role and opening her home to us
Jennie Stipick - for going above expectations, and taking on Bill Mulkey's role managing our Rotary Foundation giving. Jennie was a person behind the scenes giving a lot of wisdom and generosity
Jackie Cuthbert - for untiring efforts and limitless dedication to the club - the newsletter, listening, advising and being on point all the time
Rick Otness - Presidential Adviser - for always being there and volunteering, and for "exactitude"
Rick Woods - for keeping his promise to help the club, particularly taking on reporting requirements to the district to make sure we did what we needed to be recognized for all we do
Jennifer Bowler - for her continuous dedication, availability and passion - serving double duty as secretary and president nominee and making things happen
Edward Holiday - for always being available and making things happen behind the scenes.
Recognition from the District
When President Ardy returned from a well-deserved rest in Hawaii, he was greeted by recognition from District 6900 for his great leadership, in the form of a Governor's Citation! Job well done! And, the club received recognition for our generosity:
As a Runner-Up among Category III clubs for Foundation Giving - one per capita and one total giving
For Best CART giving in Category III - based on our contributions to Alzheimer's Research after Charlene Hall's presentation
As a Jake Cheatham Award winner in Category III for Best GRSP Giving
The district will announce other awards during the August District Celebration in SanDestin.
Posted by Jackie Cuthbert
July 14, 2021