This Week's Speaker


Cathie Brumfield, The Power of Native Plants ... Rescheduled from August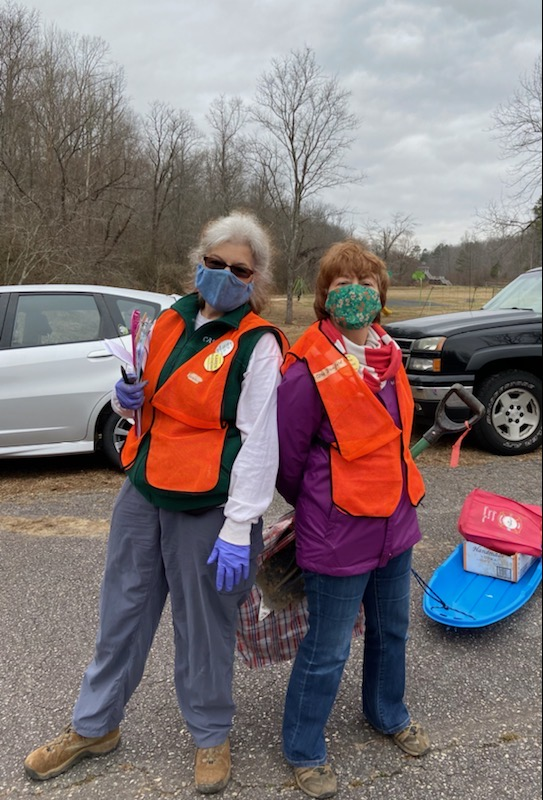 Join us this Friday when our own Cathie Brumfield shares some of what she has learned in her efforts on behalf of native plants. you can join us live at LeMeridien or on Zoom at https://us02web.zoom.us/j/89796844807. We postponed this talk when our audiovisual equipment let us down one Friday in August.
A lifelong gardener, Cathie grew more interested in Georgia native plants when she and Ritchie purchased their current home along the river in 2011 due to the unique native plants growing in their forest and on the river. In Cathie's words, "In 2016 I enrolled in the UGA Native Plant Certificate Program in Athens, and completed an 80-hour program in early 2019. I learned what an amazing area the Georgia Piedmont is because of its location between the mountains in the north and the coast in the south. I began to restore the forest and flood plain that was my garden with native plants because they survived and even prospered."
Cathie qualified as a Rescue Facilitator for Georgia Native Plant Society just before the pandemic hit in March of 2020 and spent the pandemic leading rescues once that started back again in July 2020. During those rescues, Cathie learned a great deal from practical experience with other Facilitators. Outside was also the safest place to be together in those pandemic times.
Now Cathie wants to spread the world on the beauty of our Georgia Piedmont plants and how working together we can both prevent the demise of their habitats and help create sustainable environments for the native wildlife to prosper. Natives can also be less work due to the ability of our native plants to prosper once established if properly matched with site conditions.
Posted by Jackie Cuthbert
August 24, 2022