This Week's Speaker


Our GRSP Student ... Shashwat Pradham from Nepal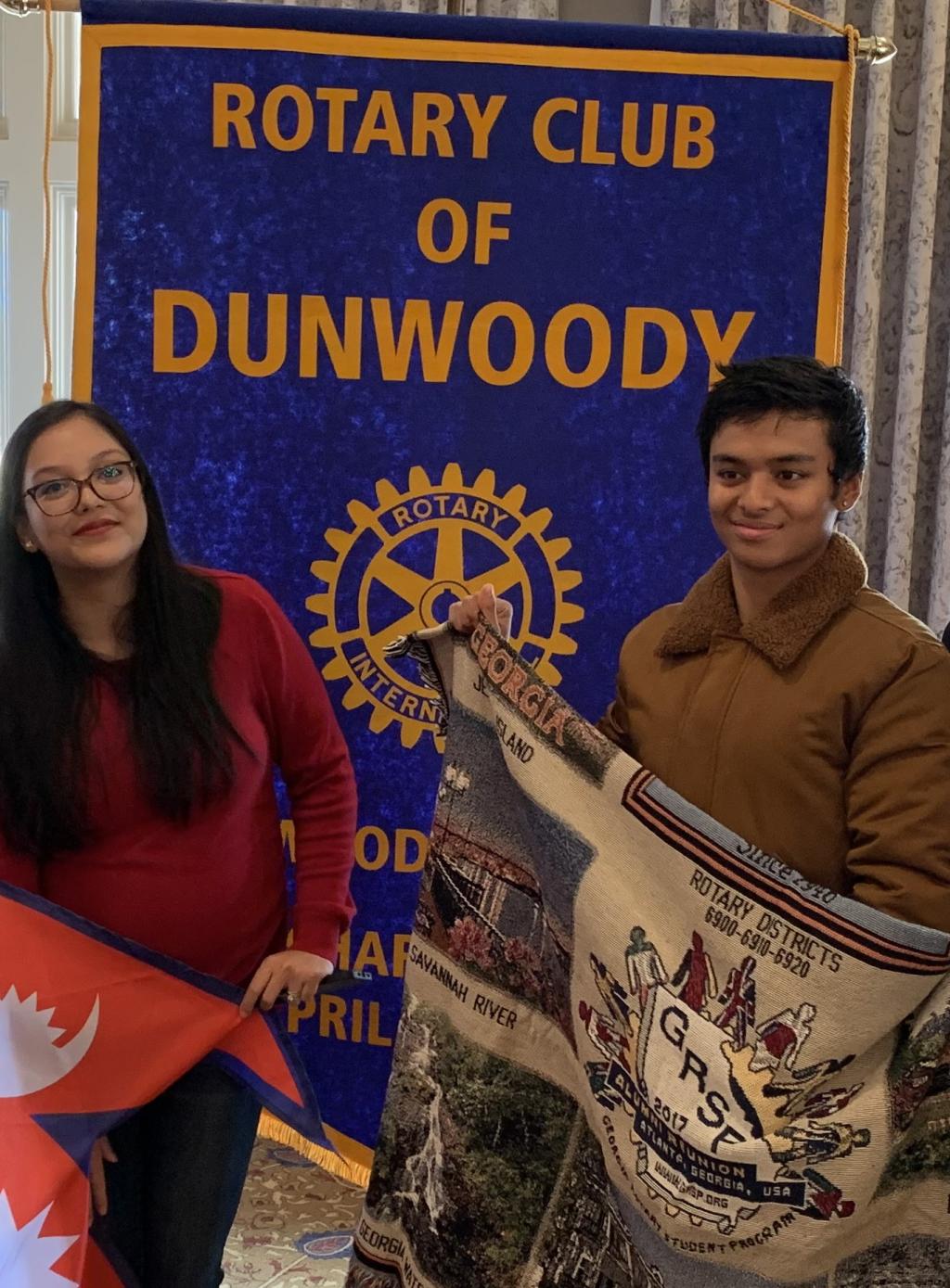 Join us this Friday, February 3 to learn more about Shaswat Pradham, our GRSP student from Nepal. You can join us in person at Le Meridien or NEW - online via Facebook Live at https://www.facebook.com/DunwoodyRotary.
Shashwat come from Kathmandu, Nepal and is studying Business Administration at Oglethorpe University. We worked with the Admissions Department at Oglethorpe to identify Shashwat for a GRSP scholarship - he came with high recommendations as an excellent student and leader - his 11th grade project focused on raising money to purchase clothes for a children's home and as a senior, he led the school's spirit week program - striving to rebuild positive energy after COVID.
Shashwat is one of the top amateur golfers in Nepal and played on the national golf team. Reports say he can drive a golf ball 280 yards - leading most amateurs and professionals in Nepal. He also writes poetry, plays several instruments and writes music.
Shashwat's sister Shrey and her husband Tyler live here in Atlanta and are about to welcome their first child!
Posted by Jackie Cuthbert
February 2, 2023