Meetings
August is Membership and New Club Development Month
Our Rotary Family


BIRTHDAYS
| | |
| --- | --- |
| 8/2 | George Stewart, Jr. |
| 8/4 | William Thiele |
| 8/14 | Cathie Brumfield |
| 8/15 | Jack Francisco |
| 8/17 | Charlie Augello |
WEDDING ANNIVERSARIES
| | |
| --- | --- |
| 8/2 | William Grogan (42) |
| 8/3 | Deb Cameron (31) |
| 8/12 | Marion Bunch (44) |
| 8/19 | Mike Parks (5) |
| 8/20 | Ron Barden (55) |
| 8/29 | Buzz Law (14) |
| 8/31 | Rick Woods (21) |
Rotary Online
https://dunwoodyrotary.org
https://rotary6900.org/
https://rotary.org/
ROTARY CLUB OF

Dunwoody

Fridays, 7:15 am
Le Méridien Atlanta Perimeter
111 Perimeter Center West
Atlanta, GA , GA 30346
LEADERSHIP
This Week's Meeting


Club Assembly: What's in Store for This Rotary Year

Join us Friday - in person at Le Meridien or online via Zoom at https://us02web.zoom.us/j/86202979419 to hear more about our plans for this year from:
Bob O'Brien, presenting new ideas from the fundraising committee
Freddie Morello, in his new role as our Social Media guru - learn more about easy ways you can help spread the word!
Carter Stout, with thoughts about technology and member involvement.
Looking forward to seeing you there!
Opportunity to Serve


Join Ranger Fred at Bounds Park This Saturday!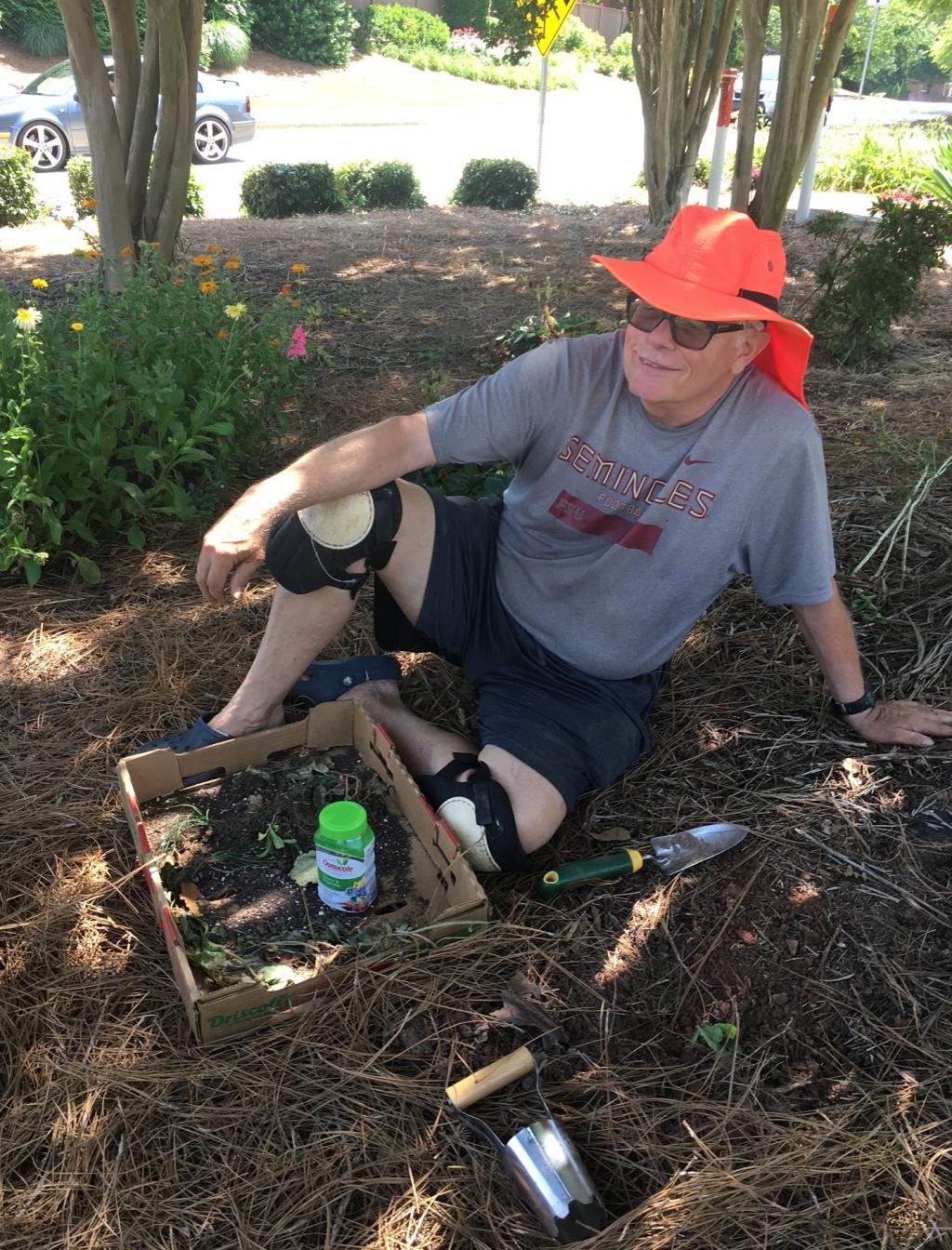 For 20+ years, Dunwoody Rotarians have owned the appearance of Bounds Garden - formerly known as Monroe Park and identified as the traffic island across from the Dunwoody Library on Chamblee Dunwoody Road). Ranger Fred Bounds needs your help with regular maintenance. Our next visit to the garden is scheduled for 9:00 AM on August 28 - please bring your gloves and a garden tool and join in the fun!
Not available August 28? Then consider these dates:
October 23
January 8
March 12
May 14