Fellowship Opportunity


Dunwoody Diners is Back!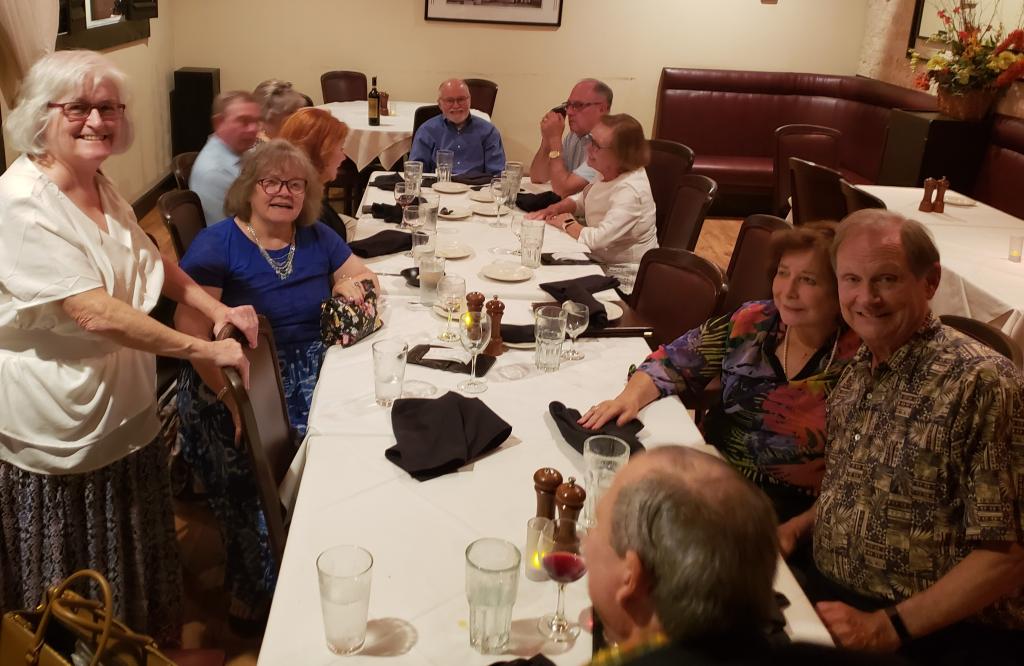 The Dunwoody Diners are back. On Saturday, July 10, 11 members of the Dunwoody Family of Rotary gathered at Aldo's for drinks and fine food. The food was of course good, the wine was even better, but best of all were the conversations. Thanks to Ken and Sherry Levy for arranging the evening - they were also celebrating their wedding anniversary!
For the newer members of the Rotary Club, Dunwoody Diners tries to meet every 6-8 weeks. Any Rotarian (and guest if he/she desires) gather to break bread and catch up on what is going on in various lives. It is a great way to better get to know club members. Each person pays their own tab, but also contributes $5 toward an eventual gift to the Dunwoody Rotary Charitable Fund. In past years we have generally raised between $200 and $400.
The next gathering will be in late September. Watch for updates in the Bulletin.

Posted by Rick Otness
July 14, 2021