Our Rotary Foundation at Work


Dunwoody Joins Brazilian Global Grant Focused on Downs Syndrome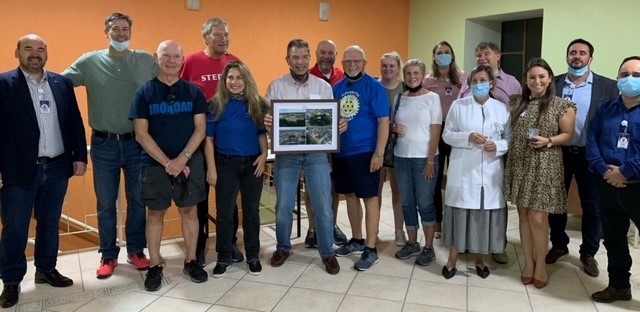 This week, the Rotary Club of Dunwoody has joined with Alpharetta and other District 6900 Rotary Clubs for a Global Grant project to provide training and equipment for special needs persons in Brazil - adding $2,000 in funding for this project. This Basic Education and Learning (BEL) program will deliver certification training to qualified enrollees to foster and improve reading, writing, and speaking skills for Down preschoolers and youth. Over 25 months, four supervisors and ten grad students will train ten dedicated and qualified individuals. An estimated 176 Down persons will receive intensive instruction during this process. After the curriculum is complete, program graduates will be certified to continue special needs training in the Pelotas community of Brazil.
Alpharetta Rotarians are in Brazil this week as the project gets underway.
Dunwoody has a long history of participating in Global Grant projects. Earlier this year, we partnered with Laura Kann's Illinois district to eradicate mosquitos on an island in Puerto Rico.
Posted by Jackie Cuthbert
November 17, 2021