GRSP Weekend Update


Calling for 15-20 Added Volunteers for GRSP Leadership Weekend - Feb 10-12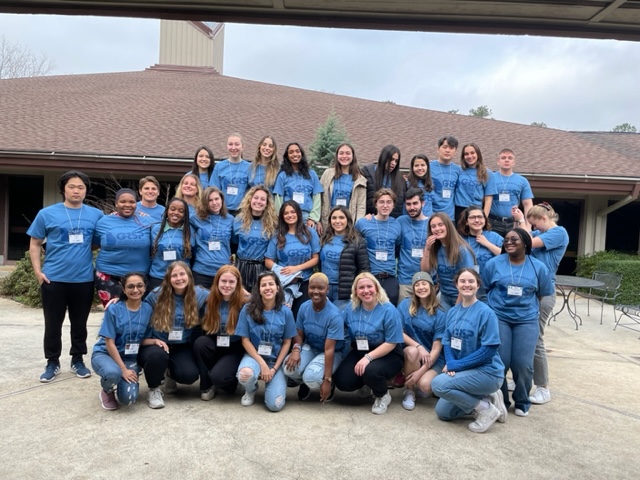 On February 10, we're expecting the 40 students of the GRSP Class of 2022-23 to join us for a weekend filled with fun, fellowship and learning. This weekend has become a Dunwoody tradition - offering opportunities to meet students from different parts of the world and spend time having fun with fellow Rotarians. It started about 20 years ago under the leadership of Fred and Kathy Brandt, and continued with leaders like Lorri Christopher, Harvey Rosensweig, Mike Parks, Scott Jennings, Louise and Ron Barden, and now Jackie Cuthbert. For most of those years, almost every club member playing some part in the weekend activities. The students have consistently rated our weekend at the top of their list! And we need an added 15-20 people to help!
There are many opportunities for you to be involved this year:
as a host family - providing transportation to and from our venue and "bed and breakfast" for one or two GRSP students ... from Friday night pick-up to Sunday morning drop-off ... we need 5 volunteer host families to help us out
as part of our Rise Against Hunger Service project on Friday afternoon/evening, where we will pack 10,000 meals to be distributed to people in need around the world. We need 5-6 people to help set-up Friday afternoon, work through the two-hour event, and help with clean-up after
as part of the "food team" - helping keep snacks replenished from Friday afternoon through Sunday morning (in shifts as you have time) and setting up/putting away lunch on Saturday
as part of the set-up or clean-up team - starting early Friday afternoon, ending between 1:30 and 2 pm on Sunday).
Contact Jackie Cuthbert directly to sign up to help - at 770-597-1183 or cuthbert@mindspring.com
Posted by Jackie Cuthbert
January 18, 2023