Support Our Fundraiser


Whiskey-Cigar Raffle #3 Set December 21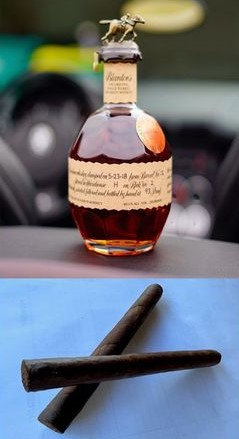 We have successfully completed two of our three raffles - and are looking for your help to make drawing #3 a big success! Tell your friends - especially your whiskey-loving friends that the prize is a bottle of Blanton's Original Single Barrel - the world's first single barrel bourbon with two matched hand-rolled cigars. This bourbon's flavor profile is sweet with notes of citrus and oak. Its creamy vanilla nose is teased with caramel and butterscotch, all underscored by familiar baking spices such as cloves, nutmeg and cinnamon. It could be a perfect holiday gift!
Tickets are $25 - and there are only 66 tickets left to buy of the 150 available! Direct interested parties to whiskey-raffle.com. And remember, all funds raised go to the Dunwoody Rotary Charitable Fund to fund our work in the community and the world.
Posted by Jackie Cuthbert
December 1, 2021